KeyDancer
KeyDancer is full key management application for DKIM Core or DKIM email signing.
KeyDancer is particularly suitable for deployment by ESPs who want to offer DKIM signing using their customers domains.
KeyDancer provides:
Support for thousands of domains
Zero overhead customer deployment
Web-based administration
API to integrate with DKIM signer
Customer deployment API
Customer delegation using either of

NS delegation of a subdomain of the customers _domainkey domain
CNAME based delegation for customer who cannot delegate a DNS subtree

Real-time update of public keys to multiple remote nameservers
Monitoring of customer DNS configuration
Automatic key rotation
Manual invalidation of compromised private keys
Uses DKIM Core format keys, allowing users to mail from multiple locations without DKIM key conflict
Screenshots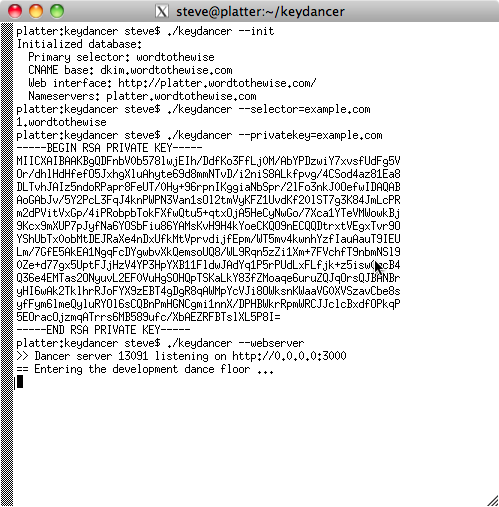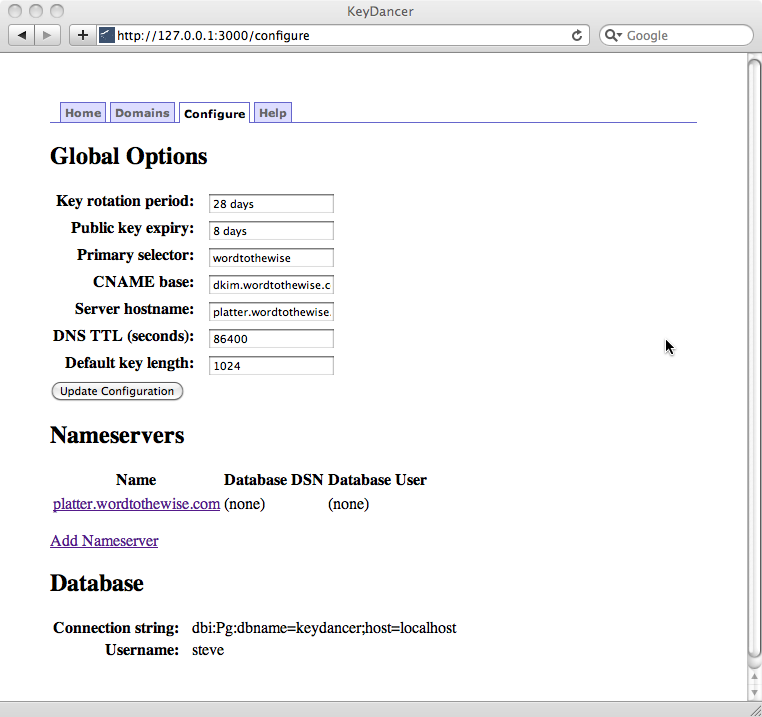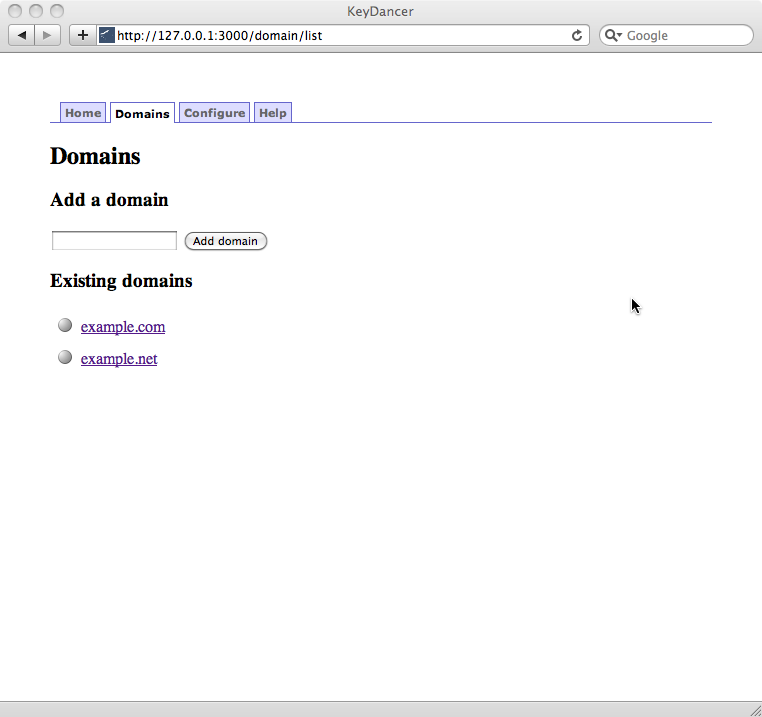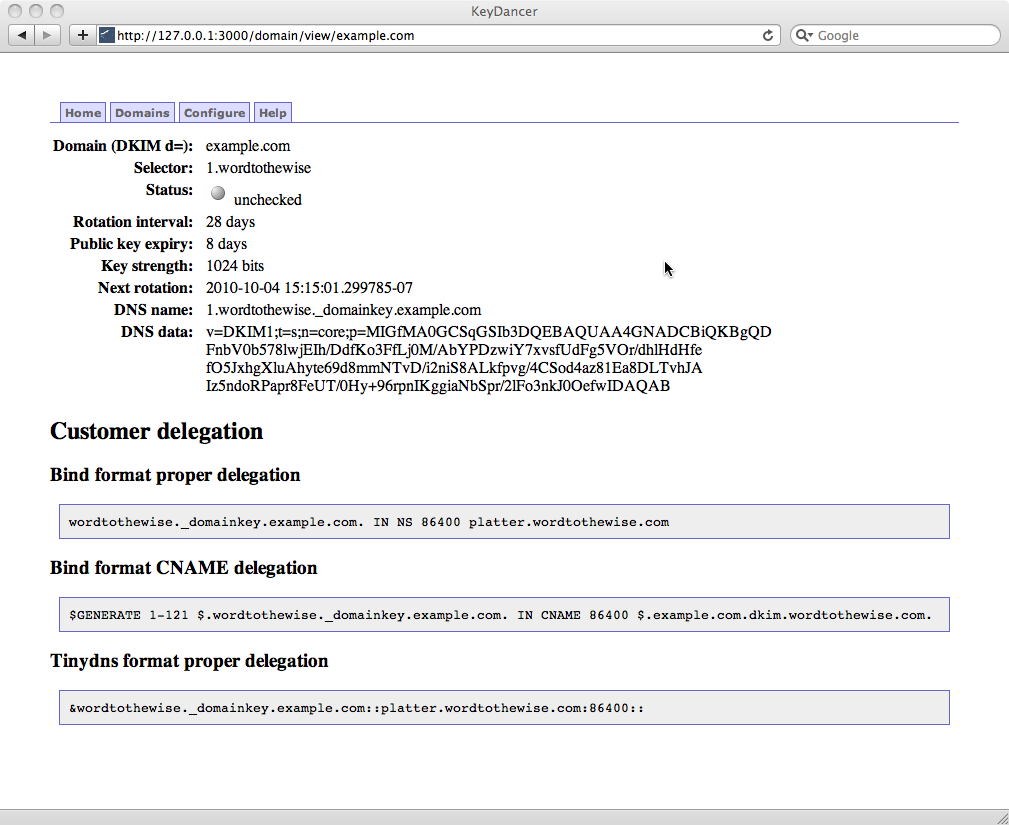 Availability
There's initial code available at github. Not production ready, yet, but getting close.